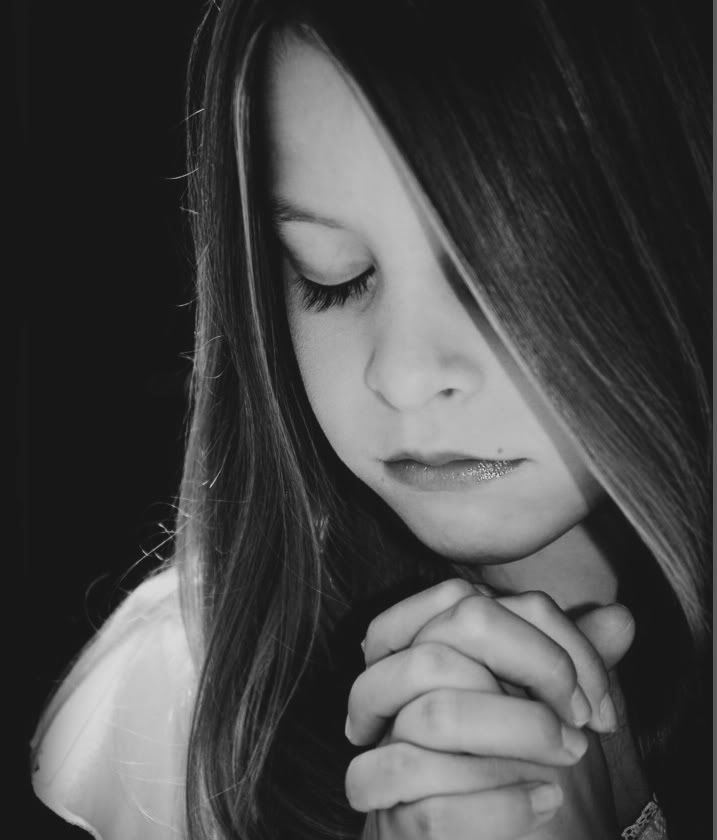 While our vocal warm-ups are going on, I have a quick opportunity to write a little before we settle into a good practice session...
In 1st Thessalonians 5:17, the apostle Paul states "pray without ceasing" in the English Standard Version. When I was younger, I knew this verse as simply "pray continually" (from the New International Version), and it has bothered me. How could, and why would anyone pray continually...non-stop...without ceasing?
The image that forms in my mind is someone mumbling hurried phrases and absent-mindedly completing their every day tasks: "Be with Mary today at her doctor appointment and-opps! The telephone is ringing! Dear Lord, hello? Oh! Excuse me! Sorry, I was just praying." :) And how could they think of enough things to pray for? This, along with the thought of praising God continually in Heaven, made me wonder: Wouldn't it get, well, slightly "old"?
One day, while pondering such topics, the parallel of an engaged young woman came to my mind. Honestly, what (or WHO) does she talk about constantly? Her beloved fiance. How many of us have been in such a girl's presence and heard "his" name in almost every subject? I remember being at a family music festival several years ago, and while one family was introducing themselves, one of the girls barely said her name and age before she was talking about her engaged. "Anyone who wants to hear about him and our story, just find me later and I will tell you!!" Her enthusiasm made everyone smile.
*Well, have to go practice! Will be back soon!*
[Insert sounds of music, singing, loud instruments, and conversation.]
*I have returned*
:)
Of course, I imagine the day when I will have the same glitter in my eyes (and ring finger!). Wouldn't my thoughts be filled with dreams of "him" and craving every opportunity to talk on the phone and treasuring the moments spent with "him"? Wouldn't I be talking about "him" to everyone I'd meet? :)
And here's the parallel with the topic at hand: if I truly am in love with the Lord (because He has first loved me), shouldn't my reactions be the same? Just as I would be seeking out time to spend with my future "special someone" everyday constantly, shouldn't I be doing the same with my Lord Jesus-to get to know Him more? And just like I would be "singing 'his' praise" to everyone I'd meet, why should I question praising the Lord constantly?
But of course, just as when you start a relationship with anyone, you have to learn to love them-it's a process. And I guess that's where I am at: still learning to love Jesus above everything. I am still learning to desire Him and His Word, and seeking out His presence in prayer. And as I get to know Him more, my desire to spend time with Him will grow, and thus, "pray[ing] continually."
I believe Paul also mentions "pray continually" not only out of a desire to spend time with Jesus, but as an encouragement to bring all our problems, joys, temptations, struggles, and praise to Him. When I spend time in prayer (if my mind doesn't start wandering), my focus is where it needs to be-on the Lord-and "the things of earth will grow strangely dim in the light of His Glory and Grace". Temptations are lighter when borne with someone else, and joys are sweeter when shared together.
Praying continually is something I will continue to grow into as my relationship with my First Love blossoms. And the more it deepens, the more I understand "pray continually."
Lacheln!
Taylor